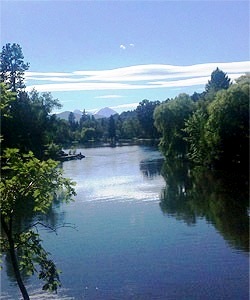 Call us anytime at (864) 244-0154 to be connected with a competent and caring professional in our Greenville, SC Area Call Center.
To find out more about your local Network Director, click here: Counseling Services in Greenville, SC.
The Greenville SC Counseling Referral Network is your exclusive connection to the only therapist anywhere with a Total Satisfaction, Money Back Guarantee. We are part of a national service that provides prompt, confidential information to callers seeking help for their emotional health issues, marriage and family relationship issues, and work performance issues.
We provide referrals to licensed mental health professionals who offer individual, marital, and family therapy, as well as phone consultation for people of all ages. We are able to link callers with licensed professionals who have proven expertise in providing fast and effective treatment for a broad range of clinical issues, including:
– Personal and Professional Development Needs

– Marriage Issues and Couples Communication

– Family Relationship and Parenting Difficulties

– Child and Adolescent Behavior Problems

– Child and Adult ADD and ADHD

– Academic Problems & Work Performance Issues

– Procrastination and Avoidance Patterns

– Male and Female Sexual Dysfunction

– Depression, Anxiety, PTSD, OCD, Panic, Phobias

– Stress Management and Anger Management

– Trauma and Abuse, Grief and Loss

– Eating Disorders, Compulsive Behavior Problems

– Chemical Dependency and Substance Abuse

– Low Self Esteem and Body Image Issues

– Life Challenging Illnesses and Injuries

– Sleep Problems and Chronic Pain
A separate and unique aspect of our service is that we have access to a network of several thousand licensed professionals across the United States who have specialized training and expertise as first responders in providing Critical Incident Stress Debriefing, Crisis Intervention, and Trauma Treatment.  All of these individuals have been carefully vetted, and we can personally vouch for each of them. Additionally, all of them are willing to provide a certain number of free sessions in the aftermath of natural and man-made disasters.