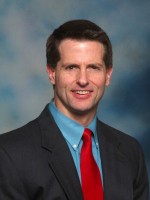 A Personal Greeting From Our Director, Gregory S. Smith, LISW-CPS: "Over the past 30+ years I have always seen myself essentially as a coach, and my purpose has always been to help people become more and more effective in every part of their life.  What's exciting for me is to see clients change things that they never thought they could change – and their own amazement at how quickly and easily they can succeed with the right kind of help."
Practicing in Greenville, SC since 1982, Greg has two Master's Degrees in Individual, Marriage, & Family Therapy, and is a Licensed Independent Clinical Practice Supervisor; Certified Neuro-Linguistic Programming (NLP) Practitioner; Certified EMDR Therapist, Consultant, and Approved Training Provider; and Licensed Mars & Venus Therapist, personally trained by Dr. John Gray.
A Personal Greeting From Angela Mosley, LPC: "After receiving my Master's Degree from Clemson, I worked in alcohol and drug rehabilitation for several years, a wilderness camp for juvenile offenders, and at Patrick B. Harris Psychiatric Hospital for 6 years in the drug & alcohol and dual diagnosis units.
"I have extensive experience working with families and individuals with mood disorders (depression, bipolar), anxiety disorders, trauma issues, ADHD, and addiction issues. I have also trained with many nationally recognized experts such as Pat Love, Janis Abrams Springs, and John Lee.  I have been an LPC since 1997, board certified with NCC since 2003, board certified with the APA since 2009, and an APA Diplomat since 2012."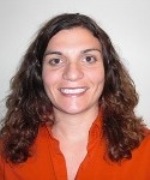 A Personal Greeting From Joanne Bloom, LPC:  "I graduated from the State University of NY at Brockport with my Master's Degree in Psychology, and then attended Webster University to obtain my LPC license. Currently I am pursuing my PhD in Psychology at Capella University.
"Initially, I worked at a drug and alcohol inpatient facility in NY, and then at an outpatient mental health crisis clinic. After moving to South Carolina in 2005 I worked at a local mental health center with teens and parents, and supervised a BabyNet program working with children age five and under. I have been licensed as an LPC since 2009, and have extensive experience working with mental disorders and addictions, trauma issues, and children under age five."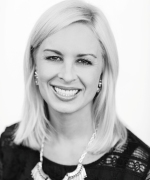 A Personal Greeting From Lacey Morgan, LISW-CP:  "After earning a B.A. in Psychology from Clemson, I went to graduate school at USC, where I earned my MSW degree. I began my post-graduate career at the Phoenix Center, working with clients who suffer from Substance Use Disorders, and was there for 6 years before transitioning to Behavioral Health Services in Pickens County, where I was the Director of the Intensive Outpatient Program.
"I have always had a passion for helping people, and have been through many personal life experiences that enable me to relate to my clients. I'm a Licensed Social Worker, a Certified Addictions Specialist, and a Substance Abuse Professional. I look forward to meeting you, and helping you reach your goals."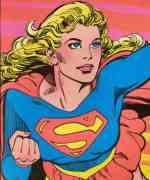 Jaime Picardy, Client Service Manager: Ok, so this isn't actually her picture…but Jaime really is our Team Superstar, and none of the rest of us could do anything without her!
We've been thankful to have Jaime with us since 2008, and she's definitely the one who makes everything run better around here – for our staff, and for our clients.