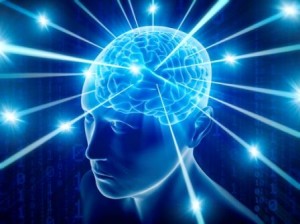 Gregory S. Smith, LISW-CPS is the only therapist in Greenville, SC with advanced training in the use of a specialized treatment method called Eye Movement Desensitization and Reprocessing, generally referred to as EMDR.
EMDR is an accelerated treatment method that has demonstrated unprecedented speed and effectiveness in successfully resolving a broad range of clinical issues.
Compared to traditional forms of "Cognitive-Behavioral" therapy used by most therapists, EMDR has proven to be extremely effective in treating even the most difficult issues in a surprisingly short amount of time – translating into reduced costs for the client.
Many clients also find EMDR easier to benefit from, in that it does not require the disciplined mental "work" of most conventional approaches to therapy.
Perhaps most importantly, clients utilizing EMDR appear to have less chance of their problems returning in the future after treatment is complete.
Over the past 30-plus years EMDR has been used to quickly and effectively treat a wide range of challenging behavioral, emotional, and relational issues, including:
Emotional Health Issues:
Post-Traumatic Stress Disorder, Phobias, Panic Disorder
Generalized Anxiety and Obsessive-Compulsive Disorder
Depression and Manic-Depression (Bipolar Disorder)
Anger Problems, Stress Management Issues, Procrastination
Low Self Esteem, Lack of Assertiveness, Difficulty Making Decisions
Grief and Loss, Eating Disorders, Body Image Issues
Sexual Addictions and Other Compulsive Behavior Problems
Substance Abuse and Chemical Addiction (including Smoking Cessation)
Stress-Related Physical Complaints:  Weight Problems, Sleep Problems, Headaches, Teeth-Grinding, Chronic Fatigue Syndrome, Fibromyalgia
Child and Adolescent Issues:  Behavioral & Emotional Problems, ADD & ADHD, Academic Performance
Relationship Difficulties:  Marriage Conflict, Trust Issues, Intimacy Problems
Performance Development and Personal Growth:  Sports, Business, Sales

A word about Mr. Smith's credentials as an EMDR expert – he is:
The only Certified EMDR Therapist, Consultant, and Approved Training Provider in South Carolina
A Facilitator and Trainer for the EMDR Institute, the EMDR Humanitarian Assistance Program, and the EMDR International Association
An internationally recognized EMDR Specialty Presenter, conducting hundreds of trainings all around the world, and personally training more than a thousand EMDR therapists in "The Psychology of High-Performing Leaders" and "EMDR with Children and Adolescents"

For more information about EMDR, see the "What Is EMDR?" page of this website.